New Smoked Chicken Breast Recipe
February 13th, 2012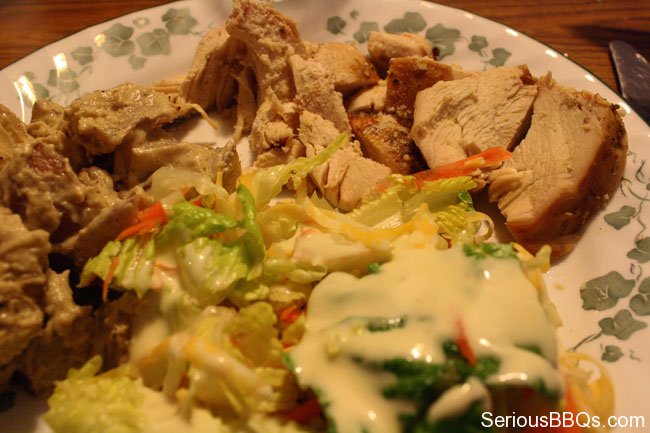 It's a dream come true to be able to post new recipes and tips in my recipe library and here on my blog. Last week I finally got around to writing down my tips for smoking split bone-in chicken breasts. We've been cooking them about as long as we've been into low and slow barbecue, and I've learned a few tips and tricks that can help you crank out amazing barbecue very quickly and get raving reviews from your friends and customers.
Cooking outrageous barbecue is very easy if you listen to people with experience or follow their advice. On the other hand, making dog food is also very easy. I'm here to help you cut through trial and error and get right down to awesomeness.
Here is my recipe for bone-in chicken breasts. Check it out and give me a comment at the bottom of the page.
Have fun!
Lavern
Tags: how to bbq chicken, smoked chicken