About Yoder's Smoky Mountain Barbecue
We Make Barbecue Easy
Yoder's Smoky Mountain Barbecue is the leading online distributor for Meadow Creek Welding in the Amish Community of Lancaster County, PA. They are cranking out some outstanding barbecue equipment, including barbecue smokers, chicken cookers, pig roasters, grills, and portable sink units.
Meadow Creek cookers are made in a culture of Christian ethics—honesty, diligence, and fairness. Whether it's a Shoofly pie or a barbecue smoker, you will be treated right.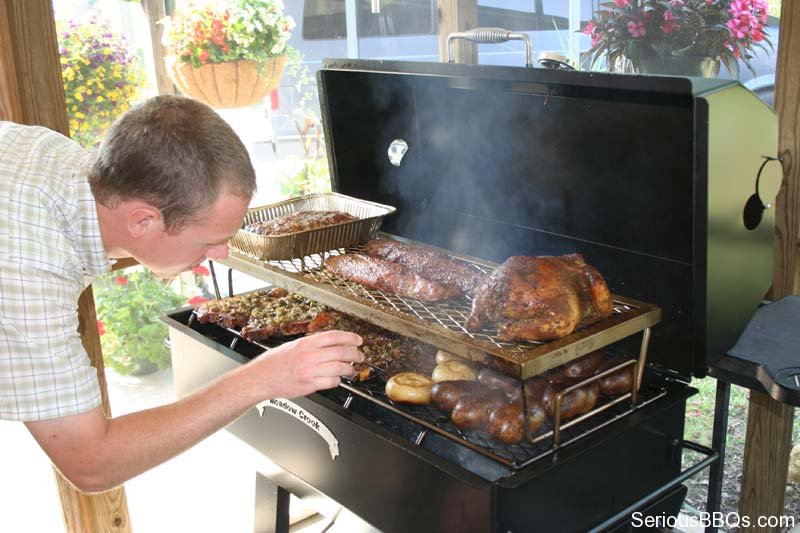 Click here for shop tour photos.
We sell to customers throughout the USA and some in Canada. Meadow Creek dropships most of our orders from their shop in Holland, PA. Customers can also pick up cookers here at our display in Pikeville, Tennessee.
Our goal is to help you have fun cooking in your backyard or make your catering business a great success for many years to come.
We, along with the team of talented craftsmen at Meadow Creek, work hard to take care of you before and after the sale and to offer you superior quality barbecue equipment that will serve you well for many years.
We also publish free photos of cooks we have done, helpful articles, and recipes on our website to help you improve your barbecue cooking skills.
Just this year, we launched StoryQue, a brand new barbecue magazine on the iPad newsstand. It's packed with tips, recipes, and stories for anyone who loves true barbecue.
If you have any questions about our cookers, sauces, or accessories, just make yourself at home and give us a call or send us an e-mail. We look forward to hearing from you and wish you good success in all your barbeque endeavors.
Lavern Gingerich
PS. You on Facebook? Like our page to get updates in your news feed.