How to Smoke Sausage Fatties
It's been on my heart for a long time to share with you the fattening delights of smoked fatties. Here at YSMB, we are all about making barbecue easy and absolutely delicious. This smoked sausage recipe is one of those things. It couldn't be easier and the results are astounding. If you are used to eating "fried in the kitchen" sausage, you will probably eat 3 times as much as normal.
I'm going to start with the finished product to get your mouth going, then dive right into my super simple recipe.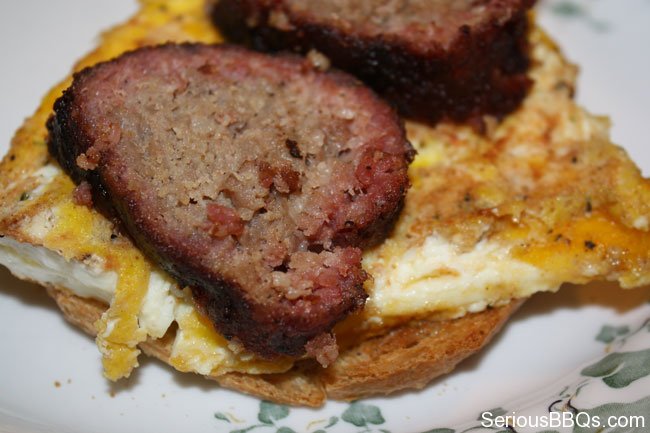 In this example, I used 2-pound Jimmy Dean sausage logs that I found for $1/pound at the surplus grocery store. You can use another brand, but if you go with a low quality meat, it might not turn out the way you expect. Just sayin'.
Simply unwrap them and sprinkle seasoning all over the surface and pat it in a bit. I used Heaven Made Texas Best Brisket Seasoning and his Amazin' Blazin' Cajun (made with habanero chile pepper). Michael is a good friend of mine, and we love his seasonings. My wife actually considers his seasonings a staple in the kitchen, so of course, they stay in a handy place.
Getting back to this sausage business, the Meadow Creek Brisket Rub is also perfect on fatties. Or pull a good pork seasoning out of your spice cabinet and get rollin'.
In this example, I seasoned my sausage the night before and covered it in a glass pan to let the seasoning marinate with the meat. This is not necessary, but it can help get more flavor into the meat. Plus, if you want it for breakfast or brunch, it will be a help if you get the meat seasoned and ready the night before. Then you can pop it on the smoker the next morning while you still have one eye closed.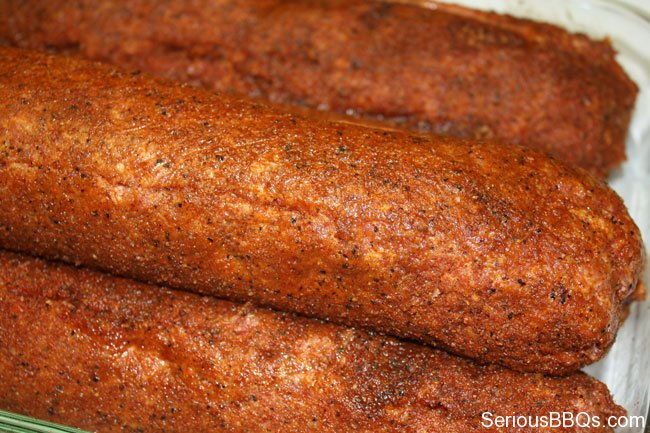 Run your barbecue smoker at 225-250 degrees. (Somewhere in there.)
Here I am using my Meadow Creek SQ36 Smoker. It makes the job easy and should last more than a lifetime. But smoked sausage like this is very forgiving, so you shouldn't have a problem on any kind of smoker. Even using a plain ole Weber Kettle with the fire on one side and the meat on the other right (by your top vent).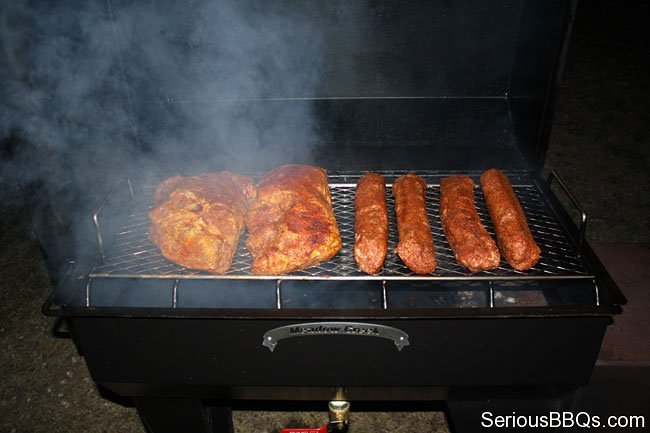 Take the sausage up to about 170-180 degrees internal temperature. You can pull it off at 165, but I think I prefer a little more of a crust. This is completely preference though.
You may be wondering, "How long does it take to cook these fatties?" Mine were done in a tad over 2 hours. This will vary depending on your pit temp and the weather. I wouldn't be surprised they could get done in 1.5 hours if you cook 1 pound pieces and keep the fire well tended. My problem was I wasted some time in the beginning with wet wood.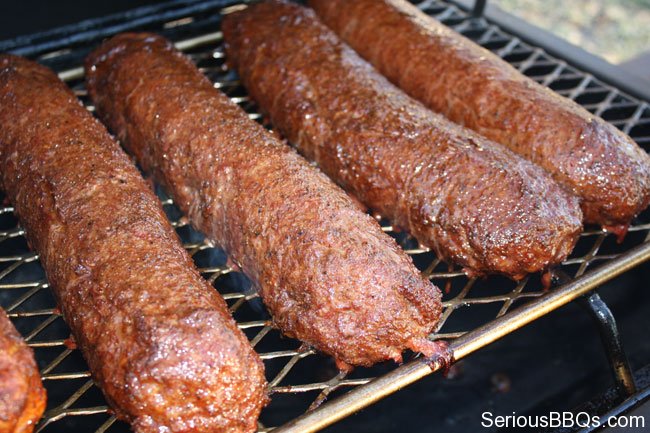 Ain't that just beautiful?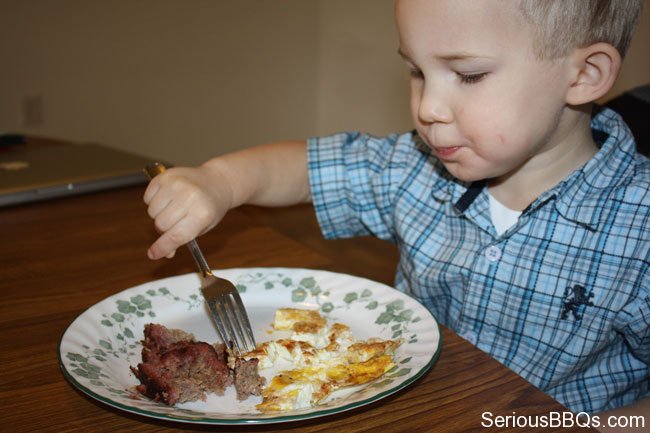 It passed the test taste. And I am sure yours will too—if you do it the easy way.
Like I said, my smoked sausage recipe is very easy, but the results are… well, by the way, let me know how it turns out with a comment below. And don't overeat.
Have fun,
Lavern
PS. Browse our revolutionary barbecue smokers here. They are worth a click.
7 Responses to "Smoked Sausage Recipe"
Leave a Reply