Smoked Pork Loin Recipe
Most every part of a pig is delicious, given you add some heat, seasoning, and smoke—and a pork loin is no exception. This is not a fancy recipe, but if you follow these steps, I think you will find the results astounding.
You will need a barbecue smoker of some sort. If you're using a small smoker, you can cut the loin in half and cook the pieces side by side to make it fit on the grate. I am using my Meadow Creek SQ36 Smoker, which was long enough to hold a loin and a ham on one grate.
Our local Piggly Wiggly had their pork loin on sale for $1.79/pound. Normal price is $2.99, so I just had to pick one up. 😉
Sometimes I pre-season my meat the night before to let the rub marinate with the meat, but this time I skipped that. I bought it fresh (not frozen) and refrigerated it until I was ready to cook it. Then I just unwrapped, rinsed, and seasoned it with Butt Rub.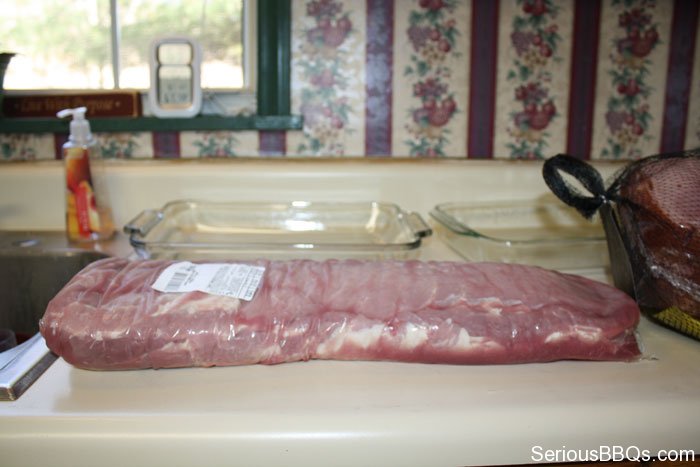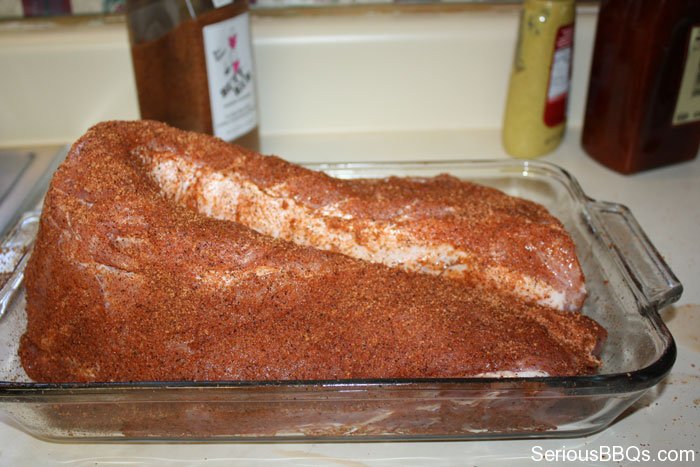 I fired my Meadow Creek SQ36 Smoker with about 6-8 pounds of charcoal and a few chunks of apple wood. The meat went on the smoker at 11:45 am. I added apple wood two more times, at 1:00 and 1:45. Both times the temp had dropped out of control because I was too distracted to tend the fire like I should have. To my shame, the smoker also charged for the sky a time or two because of my carelessness.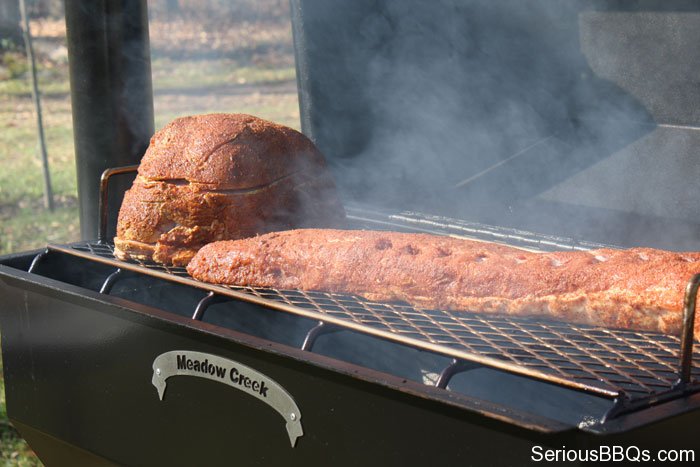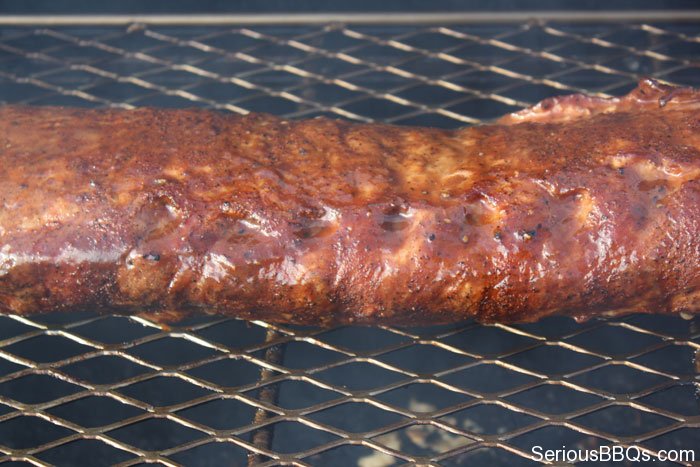 By 2:35 the loin was sitting around 145 degrees and ready to pull off. A few minutes before this, I glazed it with a homemade barbecue sauce (Jeff Phillip's recipe). Earlier, I had slathered the whole thing with sauce and was going to let it glaze for a bit, but it was too early in the game, so the sauce turned a strange color and some of it cooked off. I simply rubbed some of it off and put more on. Then I wrapped the loin in foil and put it in my empty ice chest.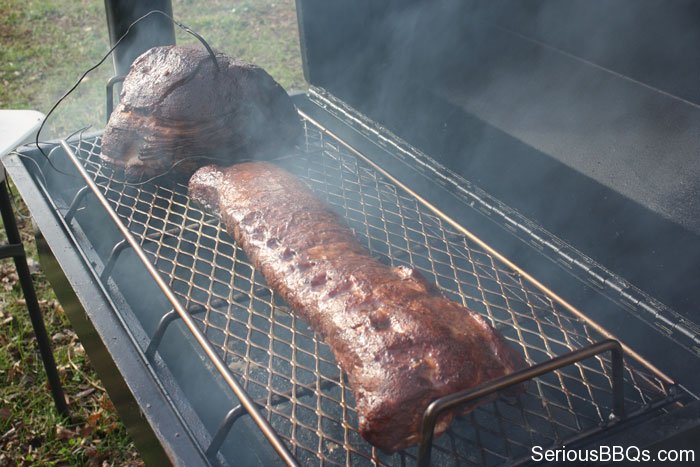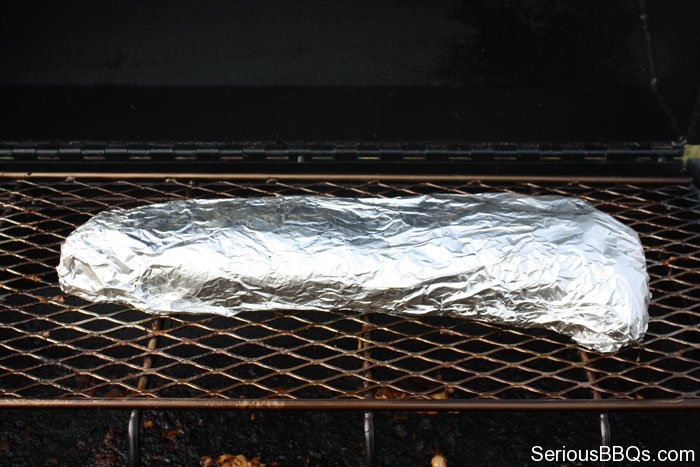 Of course, before that, I had to sample it and make sure it was fit to eat! Turns out it was unlawfully fantastic and got some good reviews. We took it up to my Dad's house and had sandwiches for supper with some friends. It's very rewarding to feed friends and family (or customers) and know they thoroughly enjoyed it.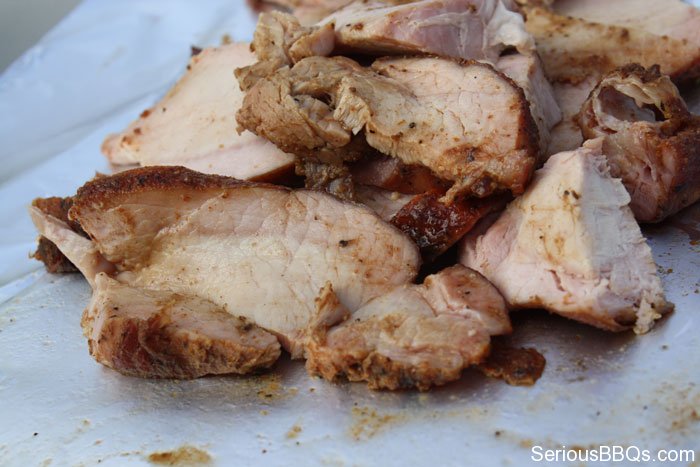 Piggly Wiggly had pork loin on sale for $1.79/pound again last week, so I got another one for Christmas. I'm looking forward to a repeat of smoked ham, loin, and maybe even turkey.
Now it's your turn. Try it and then come back here to share your story.
Have fun,
Lavern
12 Responses to "Smoked Pork Loin Recipe"
Leave a Reply