What's So Great About Barbecue?
September 17th, 2012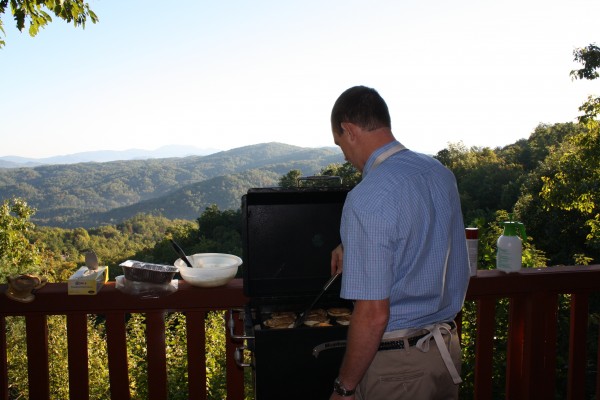 There is so much more to barbecue than grilling. And (for the sake of mankind!) there is more to it than drowning oven-cooked meat in barbecue sauce. In fact, there is more to it than barbecued meat or the many other foods you can grill or smoke.
If you don't know what I am talking about, it's high time to learn the basics of real barbecue. While I love grilling and eating grilled burgers and chicken, that's less than half of "the story". A more wonderful part of barbecue is cooking "low and slow" with a moderate amount of smoke. The slow cooking process keeps the meat from drying out before it's done and the smoke gives it indescribable flavor.
But it gets even better. The experience itself is a big part of barbecue—cooking outdoors, sitting around the fire eating, having a party with family and friends. Even if you cook barbecue commercially for a living, these experiences are an important part of the barbecue tradition.
I love hanging out on the deck or back yard cooking, trying new recipes, and eating with family and friends. The fun and relationships are what really give barbecue new meaning.
Are you enjoying some barbecue greatness this summer? I'm off to fire the grill for dinner. Sounds like we're firing up the fire pit to roast some corn. And I'm going to try my hand at some barbecue cupcakes, sausages, and pork chops.
Now that's what I'm talking about. It's Friday. Go do it.
Have fun,
Lavern