Leftover BBQ Snack Idea
July 18th, 2012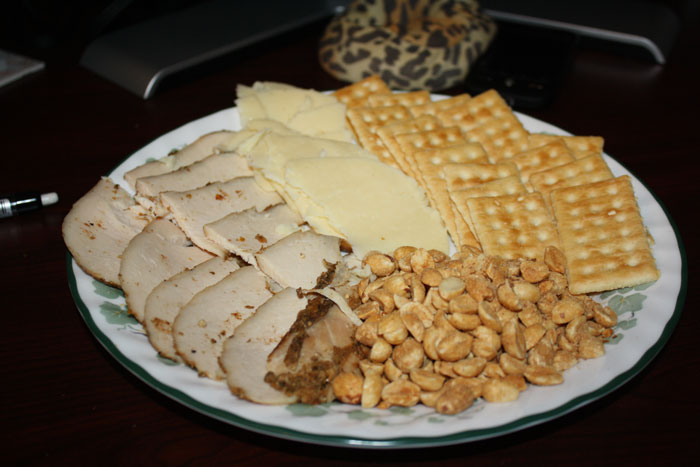 A few months ago I asked my wife for a snack and she walked into my office with the plate above. Believe me, it really filled my tanks (food tank and love tank). It was a DELICIOUS example of how to combine two or three favorite foods to make a taste explosion.
When it comes to snacking, these are some of my favorites: crackers and cheese ball (or cheese), peanuts and/or chocolate, old-fashioned popcorn with about three different seasonings on it, and so on. You get the idea.
Now add barbecue to the mix. Sliced cheese and low 'n slow chicken breast on a good ole club cracker. That's where the explosion happens. Does snacking get any better than this?
Share your snack ideas with a comment below.
Have fun,
Lavern
Tags: bbq snack, leftover bbq