We Are Not Meadow Creek
July 16th, 2012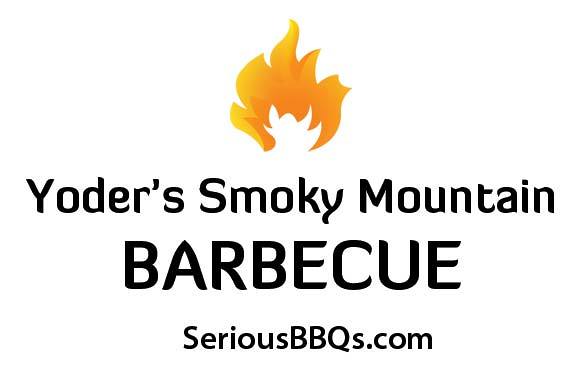 Because of how much work we have put into our site, some people have been led to think we are Meadow Creek. I'd like to clear this up in everyone's mind to avoid misunderstanding.
So the lesson for today is this: Yoder's Smoky Mountain Barbecue is not Meadow Creek Welding in Lancaster, PA.
Please don't misunderstand. We do sell Meadow Creek smokers and grills and the whole nine yards. We are an authorized dealer, and in fact, the leading online distributor for Meadow Creek. We sell more than any other dealer, except for the store in New Holland. Plus we offer delicious recipes and tips and videos on our site for FREE and a 52-page Meadow Creek Buyer's Guide to help people choose the perfect Meadow Creek cooker for their needs and wants.
We are as stoked about Meadow Creek's revolutionary cookers as anybody else. Maybe even more. We are dedicated to getting the word out about this amazing stuff, and I think it shows through in our approach. At least a little bit.
Since you can't buy direct from the Meadow Creek factory, you need to choose a retail store to do business with. It's a free world, and if you choose to do business with another store, that's cool. But out of respect to my bottom line, it would be equally cool if you would refrain from sending me a triumphant email explaining how you bought a TS500 Smoker from my store in PA because we have no store up there. (That be my competition.)
Okay, yes please write me, but just be sensitive to the fact I didn't make a dime on the sale. Make sense?
Like I said, we don't mind who you do business with. We refuse to twist anybody's arm, and do our best to treat everyone with respect, but we are intent on winning your loyalty by heaping on loads of value. Here's our promise to you:
Membership Site: Just this year we launched a membership site exclusively for our customers at www.mybarbecuejoint.com. It's an online community for our equipment customers to ask each other questions and share their stories and photos. We also plan to regularly add new articles and recipes on using Meadow Creek smokers, grills, pig roasters, etc. The only way to get access is to buy a cooker through us (Smoky Mountain Barbecue).
Integrity: We take phone calls and emails seriously and do our best to reply within several business days. Sometimes things come up, but we try to be 100% honest in our follow-up, lead times, quotes, etc. (That reminds me. I have a few things to vent about customer service. Remind me if I forget to share that later.)
100% Satisfaction Guarantee: We insist on keeping our customers happy. If you ain't happy, we ain't happy. We'll make sure you're covered in freight damages and help you troubleshoot problems. We offer a 30-day money back guarantee on all our Meadow Creek barbeque equipment (except for Ultimate Caterers). If for any reason you are not happy with your unit, you may return the cooker to us within 30 days of the delivery or pickup date, and we will refund the purchase price minus the shipping and handling. You are responsible to pay the return shipping.
Free Phone Consultation: Once you're our customer, we will gladly answer your questions over the phone and help you troubleshoot problems.
Wow Box: We love gifts. All our Meadow Creek equipment customers get a wow box, which includes a Smoky Mountain Barbecue cooking apron and a couple samples of sauce and rub.
We sell a few units out of our store here in Pikeville, TN, but most of the cookers are shipped direct from the factory to our customers. Marlin in sales is the most likeable, down-to-earth, "opposite of pushy salesman" you will find. He does a fantastic job of answering questions and helping our customers choose the best cooker and options for their needs and wants.
Give us a try. We can't wait to keep our promise.
Have fun,
Lavern
Tags: meadow creek