Favorite Food + Favorite Food = Mental Pizzazz
March 30th, 2012
For as long as I can remember, homemade pizza and barbecue have been very special to me. We NEVER in all my growing up years had enough homemade pizza or grilled burgers to satisfy my cravings. My mom absolutely was and still is a great cook, but for some reason, we didn't get around to firing up the grill every two days and having pizza every Friday night. You know how it goes. Life is practical, not always full of pizzazz.
Okay, so getting down to my point, if you want to really discover your favorite food, try combining two of them. Depending how you do it, the result will either be mental pizzazz—or possibly mental shock. By the way, I am certainly NOT talking about slapping hamburgers on top of pizza dough and squirting a little ketchup and mustard.
Here's a sneak peak of what I mean: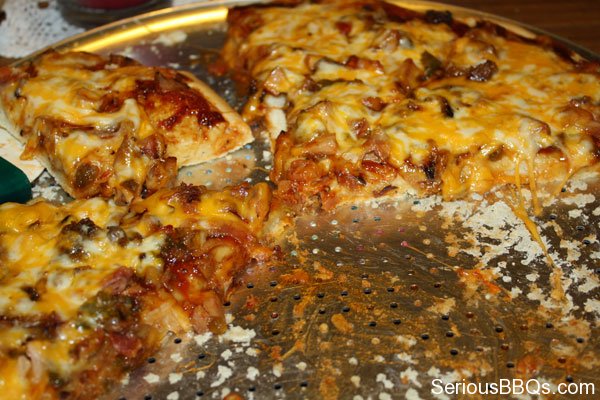 This is a pizza my wife made a couple weeks ago. She used her super duper pizza dough recipe and topped it with a pizza sauce / barbecue sauce combination, grilled chicken, pulled pork which I smoked on my offset smoker, ham, cheese, and maybe a few other ornaments. Add to that some good southern sweet tea and you've got a feast. A fresh lettuce salad from the garden to keep your arteries clean would surely add to the value of the meal as well.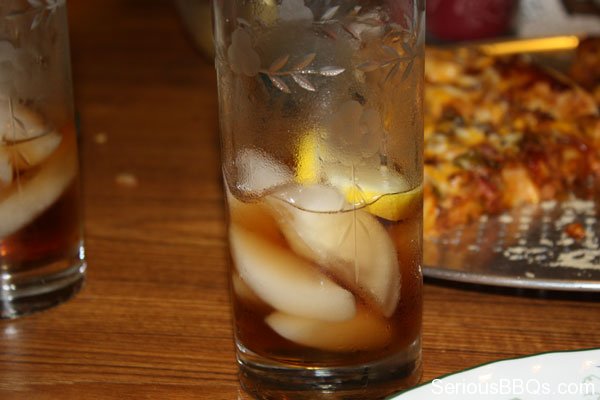 Be creative with your pizza. There are a thousand different ways to make your belly growl with the pizzazz. How about pulled pork, pepperoni, and cheese? Smoked chicken breast with pepper jack and mozzarella cheese? Smoked sausage or grilled steak chunks would work too. And then there's the onions, peppers, mushrooms, seasonings, and whatever else you like.
See you're hungry already. It really is as good as it sounds.
Now, just go make that pizza. It is Friday.
Mr. Lavern
Tags: barbecue pizza, grilled chicken, pulled pork