Grilled Chicken and My Birthday
March 9th, 2012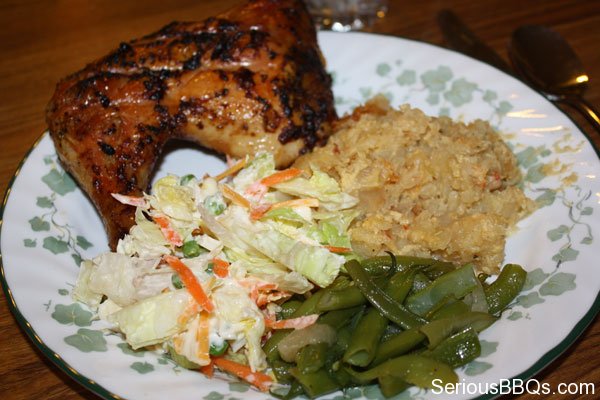 As some of you already know, my birthday was this week. We don't all feel love and appreciation the same way, but gifts really strike a chord in my heart. My wife had a great time getting ready for my birthday. Instead of putting 28 candles on the cake (I guess I'm officially too old for candles now), she wrapped up 28 gifts. Please don't think I got 28 smokers and grills.
A lot of the gifts were small items, such as jeans, peanut butter candy, and camera gear on my Amazon wishlist.
Marlin (my brother who works in sales) grilled chicken for us on his Meadow Creek BBQ26S Chicken Cooker. My wife made some sides and a chocolate / peanut butter cake with a chocolate glaze. (It was too good.) We had a great time with my whole family in the evening.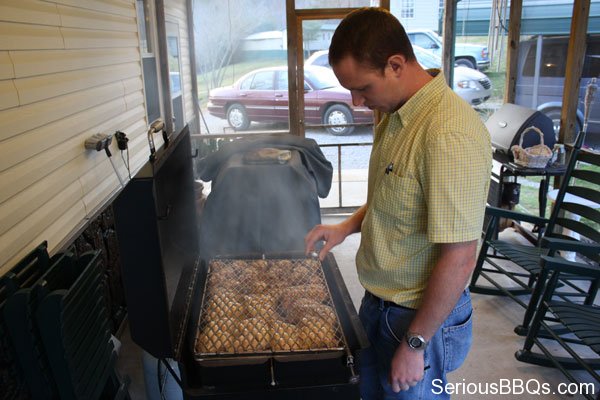 Here is Marlin cooking on the chicken grill. This is absolutely the way to grill chicken for a birthday supper. The meat cooks uniformly all the way to the bone. On regular grills, the meat will start drying out before the red juice is cooked in against the bone. On a Meadow Creek Chicken Cooker, it's totally unbelievable. Yeah, good enough for a birthday party.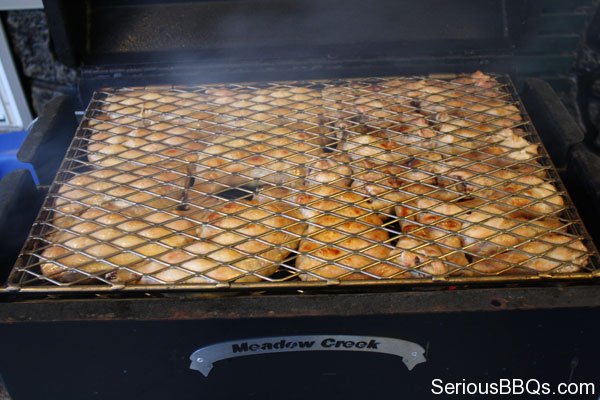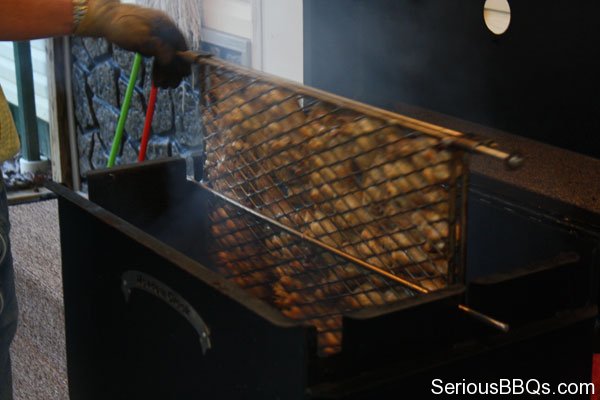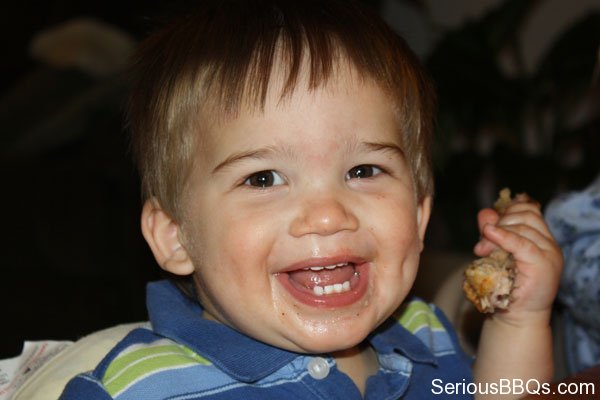 A bone to nibble on and a happy smile.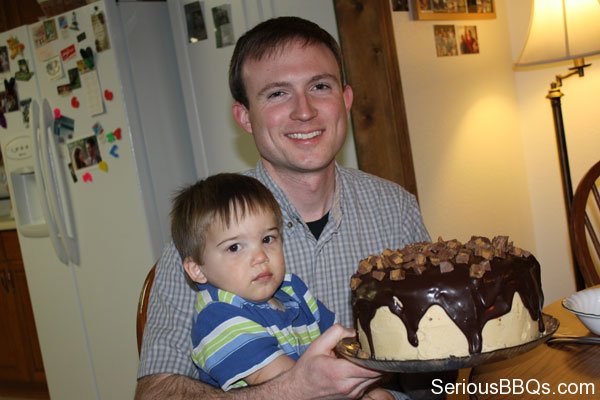 My awesome birthday cake.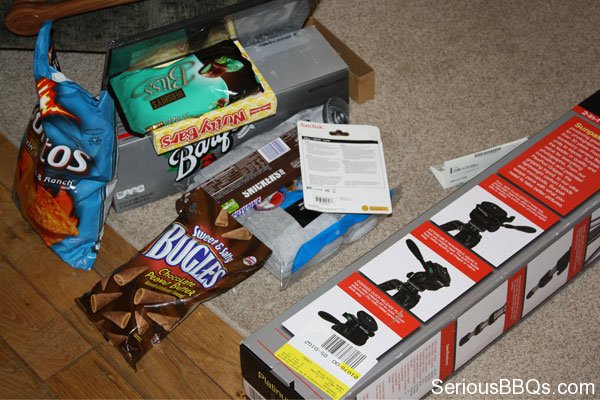 As you can tell, I had quite the birthday. A day "off" work, special times with family, more gadgets, and a stash of life-threatening food on my desk.
I hope you liked my day. Please leave a comment below. 😉
Have fun,
Lavern